Since U.S. President Bill Clinton started the tradition at the 1993 summit, leaders of the 21 member economies of the Asia-Pacific Economic Cooperation have gathered for a group photo in the host country's traditional garb.
From Driza-Bone coats in Australia to tunics dubbed 'Star Trek suits' in China, the annual Apec summit is renowned for staging awkward photoshoots with global leaders. This year, they wore a slightly more restrained woollen shawl, but here's a rundown of some of the classics.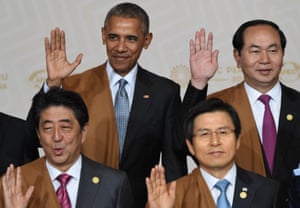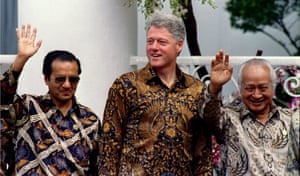 All best buddies.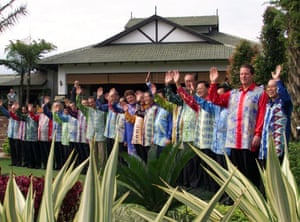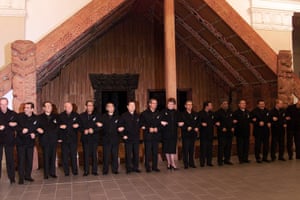 They can't wait to get home and start waging war on each other!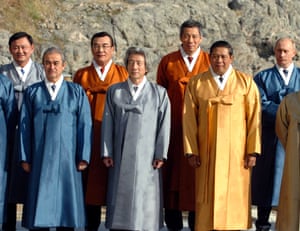 Asian enemies?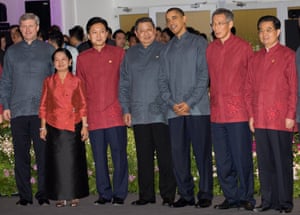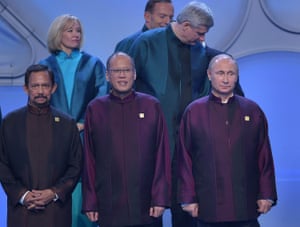 Unified they stand. Divided we fall for all their lie$