Health Impact News
Johns Hopkins All Children's Hospital in St. Petersburg, Florida, has notified parents that if their children are not vaccinated, or if they follow an alternative vaccination schedule, that they will be denied medical services.
They also notified parents that they will not honor Florida State law that allows for religious exemptions to vaccines.
Dr. Robert J. Rowen commented on this new policy via his Facebook Page:
The photo I am posting demonstrates the next phase of the systematic destruction of your health care rights emanating from the vaccine industry.

I admit this is frightening. A prestigious institution has announced that it will deny care to those children who are unvaccinated.

We have discussed this coming draconian event on this page and I believe it will be an infectious wave that will hit most other pediatric medical centers.

Please note that it does address religious beliefs, and essentially will be ignoring those beliefs.

Is there anything you can do about this?

Perhaps. Please see the video below.

The Department of Health and Human Services has established an office to assist those whose civil rights are violated in the "health" industry.

Your religion is protected by the First Amendment.

If Hopkins is getting any kind of reimbursement from the government, the institution could be held accountable for participating in a civil rights violation according to the people who forwarded me this information.
Dr. Andrew Moulden: Every Vaccine Produces Harm
Canadian physician Dr. Andrew Moulden provided clear scientific evidence to prove that every dose of vaccine given to a child or an adult produces harm. The truth that he uncovered was rejected by the conventional medical system and the pharmaceutical industry. Nevertheless, his warning and his message to America remains as a solid legacy of the man who stood up against big pharma and their program to vaccinate every person on the Earth.
Dr. Moulden died unexpectedly in November of 2013 at age 49.
Because of the strong opposition from big pharma concerning Dr. Moulden's research, we became concerned that the name of this brilliant researcher and his life's work had nearly been deleted from the internet. His reputation was being disparaged, and his message of warning and hope was being distorted and buried without a tombstone. This book summarizes his teaching and is a must-read for everyone who wants to learn the "other-side" of the vaccine debate that the mainstream media routinely censors.
Read Dr. Andrew Moulden: Every Vaccine Produces Harm on your mobile device or computer by ordering the eBook!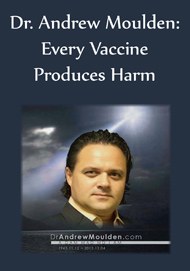 Retail: $13.99
Now: $9.99
Purchase Here.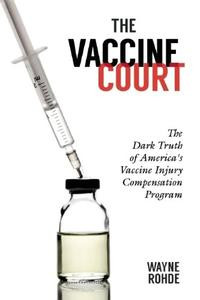 Book –

 

The Vaccine Court, by Wayne Rohde – 240 pages

"The Dark Truth of America's Vaccine Injury Compensation Program"

FREE Shipping Available!