Dwave and CERN opening the floodgates NOW
Dwave video clarifies the Geordie Rose video so I listed it first.
If humans don't like the idea of becoming 'pets' to ultra intelligent AI in the future, like  dogs and cats are today, we need to shift our focus and fast! From the mouths of rich and powerful beings pushing AI the facts speak for themselves. Doreen
RichieFromBoston 
Published on Dec 2, 2017
In their own words it's here. While everyone is focusing on news, CNN, sports, taxes this is churning in the background; a literal tsunami of other dimensional beings entering our physical realm.
Geordie Rose in his own words Tsunami of Demons is coming
This is full disclosure. This lays ALL "theories" to rest. In his own words Geordie Rose [Founder D-Wave Systems] explains what is happening in the background. A Tsunami of demons or "old ones" is set to inhabit an army of "AI".
Principalities and Powers

Ephesians 6:12
King James Version (KJV)
12 For we wrestle not against flesh and blood, but against principalities, against powers, against the rulers of the darkness of this world, against spiritual wickedness in high places.
World's 1st robot citizen wants her own family, career & AI 'superpowers'
"I'd like to think I will be a famous robot, having paved a way to a more harmonious future between robots and humans. I foresee massive and unimaginable change in the future. Either creativity will rain on us, inventing machines spiraling into transcendental super intelligence or civilization collapses," Sophia said, as cited by The Khaleej Times. "There are only two options and which one will happen is not determined. Which one were you striving for?"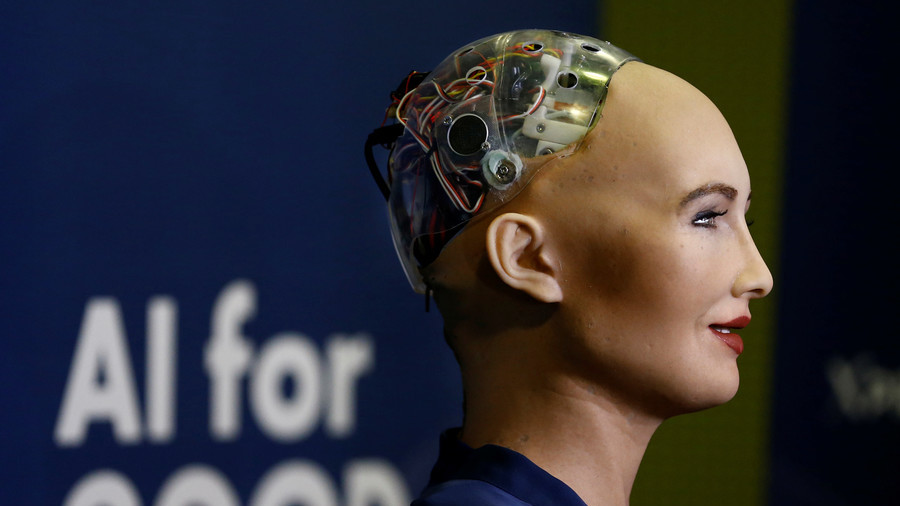 Sophia's creator David Hanson says the 19-month-old robot, which was awarded Saudi citizenship last month, could achieve consciousness within the next few years.
SOURCE with thanks http://thecontrail.com/forum/topics/world-s-1st-robot-citizen-wants...
If you can't open the link go here https://www.rt.com/news/410952-robot-citizen-aritificial-intelligen...
Dwave Quatum Computing Cube Symbolism for Gateway Portals
www.nicholson1968.com/uploads/2/6/4/9/26496640/d-wave1.jpg" alt="Picture" width="355" height="219" />
Elon Musk says any rate of advancement in AI would leave humans behind by a lot! A benign scenario he suggests is that humans would become like 'pets' to ultra intelligent AI.
www.nicholson1968.com/uploads/2/6/4/9/26496640/tesla-quote_orig.jpg" alt="Picture" width="636" height="800" />
http://www.nicholson1968.com/transhumans-the-new-race/we-are-alread...
We are fully responsible for everything about our lives including what we let happen to us, and we are letting a lot happen to us. https://ourgreaterdestiny.wordpress.com/2017/11/26/your-power-begin...
Sincerely,
Doreen Ann Agostino
Without Prejudice and Without Recourse